Another year at the coveted FPS Depot of the Year Awards as NWF Fuels secures a place on the podium! Congratulations to our Boston depot for once again ranking within the top three.
The Trade Association for the oil distribution industry; the Federation of Petroleum Suppliers (FPS), held its annual exhibition FPS EXPO in Liverpool on 15th May, where our Boston depot received runner-up position in the FPS Depot of the Year Award.
Previous Years: FPS Depot Of The Year Awards
This marks five years of NWF Fuels being in the top three across the country, with the business earning the top spot three out of the past five award ceremonies! Our depot in Boston being a stand-out, having won in 2015 and 2017 and now finishing as runner up in 2019.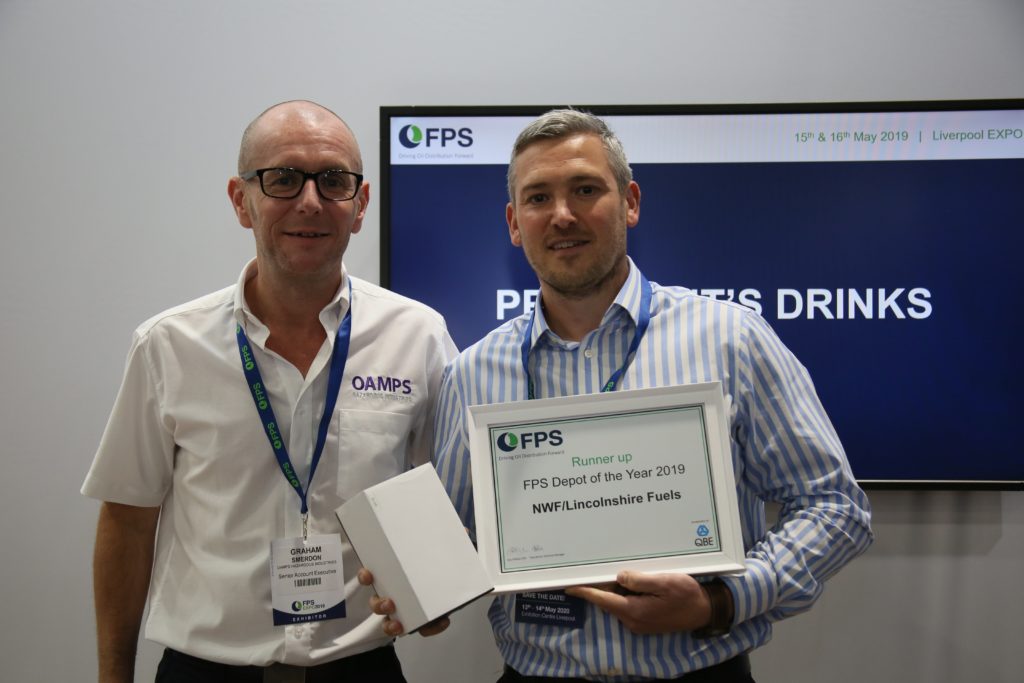 FPS Depot Of The Year Awards Feedback
Tony Brown, FPS Technical Manager, said: "The depot of the year award is bestowed upon the depot with the highest score within the competition. The continued success of NWF Fuels to maintain multiple depots within the highest standards and to action any feedback given though the scoring process, is a testament to the culture and work ethic of their individual depots and the company. We have been impressed by the standard they have set again this year. It was a very tight contest between the top three depots, and we congratulate NWF Fuels for achieving 5 years within the top three places. NWF Fuels' continued success within the award sets the highest standard needed when it comes to health and safety, operating procedures and the environment."
Mark Nicholls, Operations Director, explains how the award is judged: "The audit is carried out by the FPS' Technical Manager, Tony Brown. Tony undertakes an in-depth audit covering fifteen sections including yard and tank storage, health and safety management, transport, and environmental management. In addition, he examines how the depot is performing compared to the expected standards in the industry, how in-depth our knowledge of the site and all legal compliance systems is, how up-to-date site maintenance records are and how proactive we are."
Will Merrick, our Regional Manager, who collected the award added: "I am very proud of everyone within the team at Boston and was delighted to accept the award on their behalf. NWF Fuels have had continued success within the FPS Depot of the Year competition; having constantly been humbled by the recognition afforded to our drivers and hardworking sales teams across the region. I would personally like to thank our suppliers and partner – Phillips 66. Congratulations to Depot Manager Alex Lewin and the team, for their constant hard work and positivity they project during the day to day operations that have helped NWF Fuels Boston frequently be successful in this competition."
Make sure to bookmark our News & Press page so you find out about the latest stories as they happen!