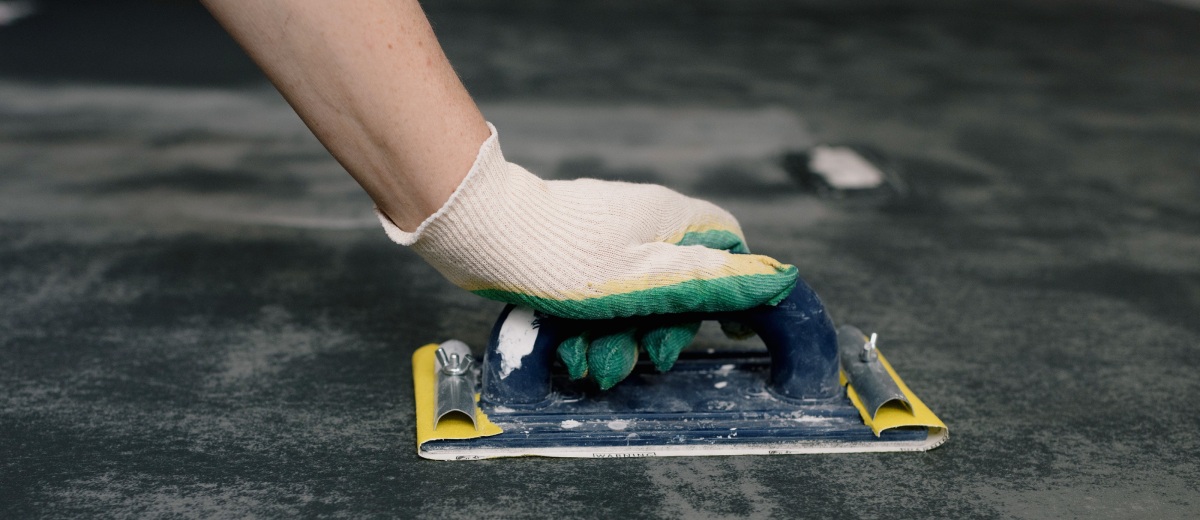 Heating oil tank maintenance is important to maintain efficiency, reduce pollution and prolong the longevity of your tank. Regular maintenance also ensures that your oil levels in the tank are sufficient and eliminates the risk of being left without essential oil during colder months.
Without maintenance oil leaks, tank rusting, and other potential damages could go unnoticed and cause serious issues in the future. Neglecting your oil tank also means you are at an increased risk of unexpectedly running out of oil.
Why tank maintenance is important?
Regular tank maintenance ensures that the oil is safe for use and prolongs the longevity of the fuel tank's working life. Taking good care of a heating oil tank allows cost savings as you extend the life of your tank.
If your home is heated by a residential oil tank you should regularly check for leaks and damage, assess the support for rusting, clean the tank, and ensure the heating oil components work efficiently.
When you don't inspect and adequately maintain your oil tank you are more likely to experience contaminants, oil leaks, and bacteria.
General maintenance and checks
The size and type of oil tank you have will also influence the amount of maintenance that is required. However, the main priority for all tanks is to ensure oil can flow with ease through the pipe without leaking.
The general maintenance and checks that you should conduct when inspecting your heating oil tank are:
Check for corrosion, rust, and cracks on the tank body and pipework
Check that the supporting structure is in a safe condition
Check for any damp patches that could indicate a leak
Check the oil is not contaminated by foreign water content
Check that no foul smells are coming from the tank
You should also carry out equipment checks to ensure the heating oil tank is working effectively such as:
Check the pump is not making unusual noises
Check the reading meter is calibrated correctly
Check filters are not blocked
Check the equipment looks to be in a good condition
If you suspect any abnormalities with your heating oil tank you should arrange for a fuel tank specialist to come for an inspection.
Oil tank cleaning
Experts recommend that your heating oil tank is professionally cleaned at least once every three to five years. Cleaning your oil tank regularly helps reduce the risk of experiencing clogs, sludge, insects and excess moisture in the tank.
Oil tank cleaning is a potential safety hazard and should be carried out by a professional, qualified technician. They will work to change the oil filter, remove any debris and water, and restore your oil tank to the highest standard.
In some cases, your oil tank may even need replacing if it's damaged. For example, if your tank has internal corrosion and cracks on the inside, the oil can no longer be contained safely by the tank, and therefore the tank needs replacing.
With the right and sufficient care, oil tanks can last up to 20 years without damage or leaks. To get the most life out of your heating oil tank, ensure to carry out regular maintenance and call in the experts if you identify a problem.
Oil tank maintenance FAQs
Oil tank maintenance is extremely important to ensure that your tank can be continuously used for many years. Here are some answers to the most frequently asked questions regarding heating oil tanks.
How often should a tank be serviced?
It is recommended that your oil tank is serviced once a year by a registered technician. Your fuel supplier should be able to recommend and arrange for a qualified technician to visit and inspect your oil tank.
Oil tank services are easily overlooked and forgotten about, but regular servicing of your oil tank can increase its working lifespan and avoid dangerous leaks and spills.
Does an oil tank need to be cleaned?
Your heating oil tank should be cleaned by an expert technician at least once every three to five years.
Cleaning an oil tank is a safety hazard and should only be carried out by professionals. The cleaning of a tank containing flammable materials presents hazards and could cause serious accidents if not attempted correctly.
What is the average life of an oil tank?
The average life of an oil tank is around 10 years. With the right care and attention, there is no reason that a heating oil tank should not last at least 10 years.
In some cases, good maintenance allows for oil tanks to last for 20 years without damage or leaks. You can extend the life of your oil tank through thorough and regular maintenance and checks.
How do you know if an oil tank needs replacing?
Your oil tank needs replacing if it shows any signs of damage. A damaged oil tank can not sufficiently contain the oil posing a serious threat. If your oil tank has cracks, rust, or corrosion on the external or internal walls, or if you notice any leaks or spills, you need an oil tank replacement.
However, oil tanks have the potential to last for a long duration of time so if your oil tank is under 10 years old and does not present any signs of damage, it should be okay for safe use. View our heating oil tank replacement guide to find out more.
How long does oil last in Winter?
It is probably more likely that you will use more heating oil to warm your home through the Winter than during warmer months. Depending on your house size, design, location, and preferred indoor temperature will all impact your oil consumption.
Based on an average residential oil tank that holds 1040 litres that burns at an average flow of 7.7 litres per hour with an outside temperature of four degrees Celsius, the oil in the tank should last between five and six days (135 hours) before it hits empty.  Find out more: how long does heating oil last?
Why Choose Us?
At NWF Fuels, we've compiled a comprehensive resource to help you keep your heating oil tank in tip-top condition while maximizing energy savings. Uncover essential tips and expert advice on regular tank inspections, leak detection, fuel quality preservation, and more. Our guide empowers homeowners and businesses alike to ensure a secure and efficient heating oil system, saving you time and money in the long run.
From safeguarding against potential hazards to optimizing fuel consumption, this ultimate guide has got you covered.
If you are a domestic heating oil customer who has a storage tank, or if you are considering buying a property with oil heating, get in touch with us today, or call us on 01829700120 for more information about heating oil tanks and maintenance.
Get a quote here.